PROTECT YOUR INVESTMENT: Optimize Your Website's Search Engine Performance!
More Search Reach = Less Work = More Time to Run Your Business
Today's consumers use search engines to look for products and services to fill their needs in the same way they have traditionally used newspapers, Yellow Pages and other print directories. In order to be relevant to today's consumer, you must be easily found in online search engines.
By including Search Engine Marketing (SEM or PPC) and Search Engine Optimization (SEO) in your online portfolio, you can maximize the return on your advertising dollars significantly. Digital First Media offers both click and budget-based search campaigns that utilize customized keyword research, ad copy and most up-to-date Google-best-practices to create the most return on your investment possible.
---
DFM's Search Engine Marketing service gets paid listings in front of customers actively searching for a product, service or business. Our SEM experts skillfully: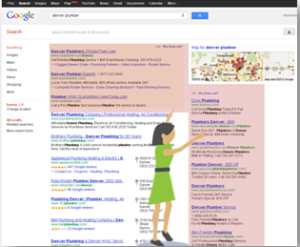 Choose and optimize keywords
Create text ads
Select appropriate landing pages
Build ad extensions
DFM's search experts create all campaigns custom for each advertiser based on campaign objectives. DFM's SEM advertising solution drives customers to websites.
---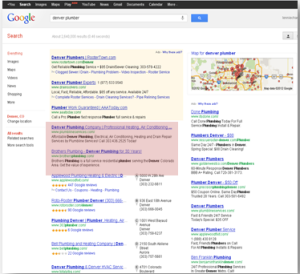 DFM's Search Engine Optimization solution enhances web pages so that they rank higher on Google, Yahoo!, and Bing in organic listings. Our SEO experts review site content and structure in order to optimize pages for target keywords potential customers are searching for. Our  team will write and re-write website content to attract more site traffic and convert site visitors to purchase.
AdTaxi's SEO experts drive results by:
Developing and building credible links
Submitting business information to directories
Writing and distributing articles
Creating social bookmarks.
DFM's SEO solution improves keyword rankings, increases site traffic, and improves site visibility and functionality.